Apr
26
Wed
DON'T MISS THIS CLASS!!
Apr 26 @ 6:30 pm – 7:30 pm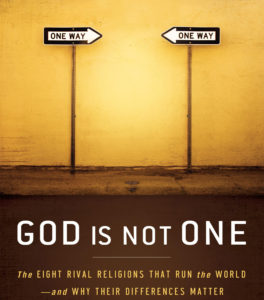 Pastor Brian will be leading a 6 week study called Learning from the World Religions. In this study we will learn the primary focus of each of the world's leading religions, including Judaism, Islam, Hinduism, Buddhism, and Confucianism. We will spend the last session looking at Atheism. The author of God is not One reminds us that one of the best ways to understand our own faith is to better understand the religion of others. The class will be on Wednesday nights in room 206 @ 6:30pm. It will begin April 26th. Sign up in the Lobby or just show up. There is no reading required.